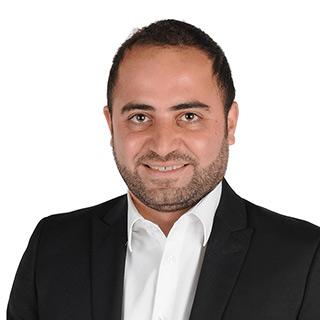 Ziad
Ziad Sankari
CEO and Founder of CardioDiagnostics
B.E. in Computer Engineering, 2007
A prototype Ziad built for his final-year project after many sleepless nights led to the invention of a cardiac monitor that has saved lives worldwide and is being used by thousands of patients in the United States.
Ziad now leads a multimillion-dollar company with global operations including 10 software developers based in Lebanon. He fondly recalls the vibrant campus life during his days at LAU that shaped his character and prepared him for life.
"I think the funding and financial aid provided by LAU is crucial in changing the lives of the bright young men and women who otherwise would not have the chance to get a good opportunity for their careers and their futures."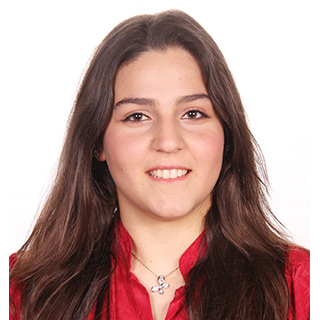 Patricia
Patricia Matar
Associate Auditor at Ernst & Young
B.S. in Business with Accounting emphasis, 2016
Working for one of the "Big Four" accounting firms, Patricia has been assigned some of her company's biggest clients, which is uncommon for new joiners. Her duties include determining whether the published financial statements of clients conform with regulations and present fairly the financial position of the entity.
She is proud to have landed a job at such a prestigious firm and attributes much of her success to LAU. She says that she became stronger, more confident, knowledgeable, professional, and committed because of her LAU experience.
"Scholarship recipients, like myself, gratefully appreciate donors' efforts in providing us with such critical lifetime opportunities."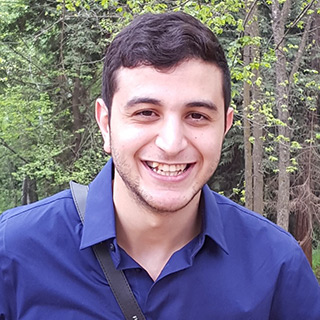 Mohamad
Mohamad Ibrahim
Registered Nurse at AUBMC
B.S. in Nursing, 2015
A few months before graduating from LAU, Mohamad began to see what an LAU degree means in the marketplace. He says that opportunities both locally and internationally began to arise more and more as he neared graduation. He found that hospitals were eager to employ LAU registered nurse graduates and ultimately took an offer with the renowned AUBMC.
Today, Mohamad plays a vital role in the healthcare of adult patients with various medical and surgical conditions and is involved in nursing assessment, diagnosis, planning, intervention, evaluation, and coordination of care. He also works with patients needing non-intensive telemetry, a specialty he is certified in.
"LAU's supporters should keep up the great work they have been doing. Specifically, they should keep the money flowing in the form of scholarships and financial aid because there are a lot of people who, just like me, could have great potential if their financial burdens are eased."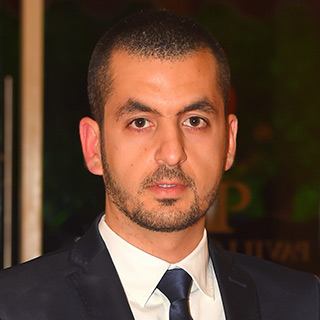 Chris
Chris Hasbany
Geotechnical/Tunneling Engineer at Dar Al-Handasah
B.E. in Civil and Environmental Engineering, 2012
M.S. in Civil and Environmental Engineering, 2014
Equipped with two degrees from LAU, Chris was hired by Dar Al-Handasah, one of the world's leading international consultancies. Whether on-site at a project location or at the office, he gets to apply the knowledge and skills he acquired at LAU every day.
As a geotechnical engineer within his firm's tunneling team, Chris is involved in all phases of the geotechnical and foundation design and supervision for major projects undertaken by Dar Al-Handasah, including tunnels, railways, healthcare and educational complexes, large urban developments, and mixed-use facilities, among others.
"LAU's supporters make all the difference in today's world. It is their support and generosity that demonstrates that someone without wealth can be given the resources to get somewhere. And with those resources they can put in the hard work necessary and reach their dreams. I am an example."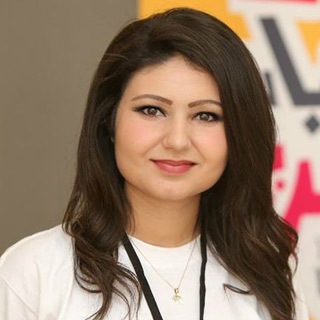 Sarah
Sarah Al Masri
Program Assistant at Masar Association
B.S. in Business with Banking and Finance emphasis, 2015
Sarah believes that LAU taught her the importance of integrating civic engagement with the extracurricular activities, which ultimately broadened her horizon to bear greater social responsibility.
With these important values instilled in her, Sarah has become a successful activist in the community. As a program assistant at a national civil society organization, she works on different projects and programs that aim to empower youth and highlight their role as the leaders of today.
"LAU's supporters offer such superb opportunities for financially disadvantaged students. This support highly contributes in guiding young people to the road of success by eliminating obstacles that might render them from achieving their dreams."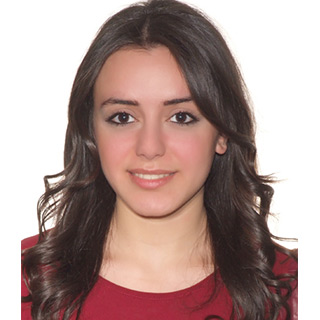 Jennifer
Jennifer El Hajal
Audit Associate at Deloitte
B.S. in Business with Accounting emphasis, 2016
Before even graduating from LAU, Jennifer already had a job offer from one of the most reputable auditing firms in the world. Today, she is an associate who audits the financial statements of her firm's clients from various industries — a role she dreamed of while attending university.
Jennifer has bigger dreams though. In the coming years, she hopes to take the CPA, earn an MBA, and to achieve the highest levels and positions in her job. She says LAU played a big role in her success and that without the financial support she received she would not be able to study at LAU and carry out her goals.
"LAU supporters are giving students the opportunity to study and to achieve their goals. They are dramatically helping improve the community by allowing for a new knowledgeable generation."